time
well
Spent.
QUALITY TIME with a
QUALITY professional.
"I'm not just trying to prevent and treat my patients' illnesses.
I'm trying to help them live their fullest lives."
– Dr. Brent Laughlin, MD
Primary Care Physician - DR. LAUGHLIN
Dr. Laughlin has always had a natural affinity for science, and as he grew, he felt that he could give back by developing a new community of patients and caregivers in the setting of primary care medicine. He joined the St. John Medical Center staff in 1983 after completing family medicine residency at University of Oklahoma-Tulsa. Last month he surpassed 35 years spent in Tulsa as a primary care doctor. Dr. Laughlin served as president of the Oklahoma Academy of Family Physicians in 1996-1997, has been named as a "Best Doctor" since 2003 and was named Best of the Best 2018 primary care doctor in Tulsa, by Oklahoma Magazine .
MY NEW MDVIP PRACTICE: LOCATION
Beginning April 1st, you can find me at:

Brent W Laughlin MD
2000 South Wheeling Avenue, Suite 700
Tulsa, OK 74104
Tel 918-986-7979
ABOUT MY NEW PRACTICE
As a physician affiliated with MDVIP, I will be able to spend ample time on each appointment and therefore provide a more in-depth assessment of your individual needs. You will be able to get same-day or next-day appointments with me, and you will have time to talk about all of your health concerns and get your questions answered. You will be able to reach me 24/7 via cell phone, including nights and weekends. And you will have secure online access to important parts of your medical records through the MDVIP patient portal.
Together we will focus on keeping you well and preventing illness, during each visit and also through the MDVIP Annual Wellness Program. Your annual membership fee provides for this comprehensive health assessment that includes advanced medical tests and health screenings that are typically not covered by Medicare or commercial insurance.
Being sick is expensive. Recent studies in the American Journal of Managed Care has shown that patients who have joined an MDVIP-affiliated practice, all of which include the Annual Wellness Program, had fewer emergency department visits and were admitted to the hospital 70% less often than patients in traditional primary care practices, saving both the healthcare system and patients money.
Should you require treatment for a chronic condition, an illness or an emergency, we are there for you. While most of your medical conditions can be managed in Tulsa, should you require highly specialized care the MDVIP Centers of Excellence program can arrange consultations at some of the country's leading medical institutions, including Cleveland Clinic, Johns Hopkins Medicine, and Mayo Clinic. And if you need care while traveling out-of-town, I can arrange care with local hospitals, pharmacies, and doctors, which may include an MDVIP-affiliated physician.
The annual membership fee can be paid at once or by installments and may be reimbursed by flexible spending accounts and health savings accounts. My practice will accept many insurance plans, including Medicare. I will bill your insurance and charge deductibles, copays and co-insurances for regular visits.
HOSPITAL AFFILIATIONS
ASCENSION St. John MEDICAL CENTER
Chairperson, Department of Family Practice
1988-89, 2000-2001

Member, Medical Executive Committee
1988-1989, 2000-2001

Executive Credentials Committee
1990-1991, 2002-2003, 2005

- RCU Advisory Committee

- Research Committee, 1998-2010

- CQI Committee - Congestive Heart Failure

Medical informatics Committee
2011-present
st. francis health system
EDUCATION
board certified
American Board of Family Medicine
INTERSHIP & RESIDENCY
University of Oklahoma - Tulsa Medical College
Family Practice Residency
Chief Resident, Department of Family Practice
Tulsa, Oklahoma
medical school
University of Arkansas for Medical Sciences
Little Rock, Arkansas, M.D.

University of Arkansas - Fayetteville, Bachelor of Arts
Phi Beta Kappa



PROFESSIONAL ASSOCIATIONS
American academy of family PHYSICIANS
American Medical Association
Oklahoma State Medical Society
Tulsa County Medical Society
Dr. Laughlin: personal interests
Dr. Laughlin and his wife have three grown children. Dr Laughlin is an active volunteer for the National Multiple Sclerosis Society. He supports community organizations including the Dennis R. Neill Equality Center, Theatre Tulsa, Trinity Episcopal Church, and Neighbors Along the Line. For the love of hiking and adventure, Dr. Laughlin and his daughter climbed for a cause. Learn why by clicking the "see more" button below.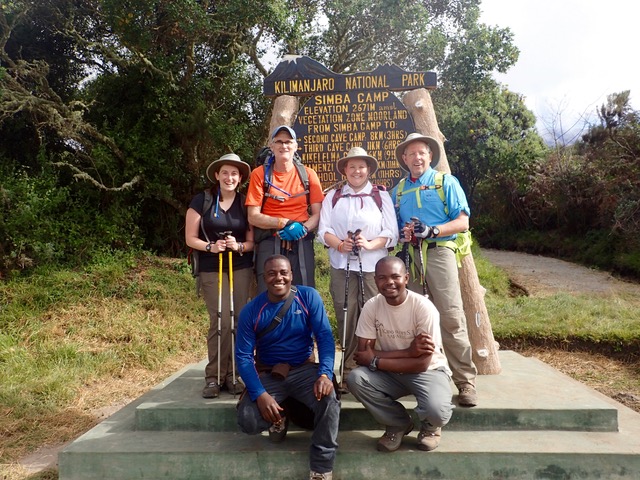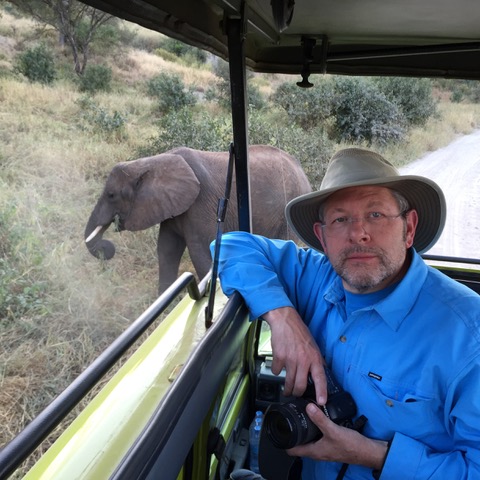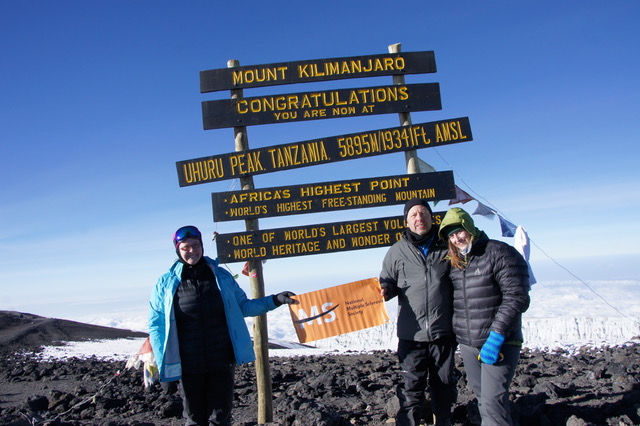 Featured Insights
The following are answers to questions frequently asked about personal and health issues in the news.
Expect updates to "Featured Insights" on a regular basis.
The Lowdown on High Cholesterol
Cholesterol is a waxy substance that our body uses both to build cells and certain hormones. Too much cholesterol can pose a problem.
The liver makes enough cholesterol for our needs. Dietary cholesterol, found in meat, poultry and full-fat dairy products, adds to our blood cholesterol levels. These foods also contain saturated and trans fats, which cause the liver to make even more cholesterol.
While cholesterol is circulating in the blood, it can join with other substances to form thick, hard deposits on the inside of arteries. These can narrow the arteries and make them less flexible, resulting in a condition known as arteriosclerosis. If a blood clot should form and block one of these narrowed arteries, a heart attack or stroke can occur.
Unhealthy behaviors can be the main culprits behind high cholesterol numbers. You can improve your cholesterol levels by eating a healthy diet, increasing physical activity, avoiding smoking and exposure to tobacco smoke and losing excess weight. Heredity can also play a role if you inherit genes from parents and grandparents that cause you to have too much cholesterol. Hereditary high cholesterol can be dangerous because it can lead to early-onset heart disease.
Two types of lipoproteins carry cholesterol in the blood—low-density lipoprotein (LDL) and high-density lipoprotein (HDL). LDL, the "bad" cholesterol, leads to the development of arteriosclerosis, while HDL, the "good" cholesterol, acts as a scavenger that carries LDL cholesterol from the arteries back to the liver, where it is removed from the body. Think of LDL as a litterbug and HDL as a vacuum cleaner. Triglycerides, the most common fat in the body, store energy from your diet. In combination with high LDL levels, high triglyceride levels can contribute to arteriosclerosis.
Medications can help control high cholesterol levels. While many medicines have been touted to reduce cholesterol levels, statins are clearly the most effective and are the first-line therapy for most patients needing treatment. If you have any of the following conditions, you should consult with your doctor about possibly starting statin therapy:
History of heart disease caused by arteriosclerosis

LDL cholesterol levels greater than 190

Age 40-75 years, with diabetes

Age 40-75 years, with LDL cholesterol level of 70-189 with other arteriosclerosis risk factors
There are other options for patients who do not tolerate statins.
It's easy to get your cholesterol tested. Your doctor can arrange a fasting test (no food or beverages except water for at least 8 hours before the test). To determine your cardiac risk, your doctor will consider your cholesterol results as well as factors including age, sex, family history, smoking, diabetes and high blood pressure. Then you should have a discussion with your physician about any additional testing that may be necessary and if you should begin treatment.
Use this link to calculate your cardiovascular risk:
Top 10 take-home messages for the primary prevention of cardiovascular disease
Cardiovascular disease includes atherosclerotic vascular disease(ASCVD) (hardening of the arteries), heart failure (meaning the heart is not pumping as well as usual), and atrial fibrillation (a heart rhythm problem).
Primary prevention means taking steps to prevent the first occurrence of a condition, in this case, cardiovascular disease.
According to the American College of Cardiology, these are the most important steps to take to prevent the development of cardiac disease:

1. Promote a healthy lifestyle throughout life.

2. Work with your family physician to evaluate the social determinants of health such as stress, early life, work, unemployment, food, addiction, transportation and social exclusion to inform treatment decisions.

3. If you are age 40-75 and you are being evaluated for cardiovascular disease prevention, ask your family physician to calculate the 10-year risk for ASCVD before you start pharmacological therapy.

4. Consume a healthy diet emphasizing vegetables, fruits, nuts, whole grains, lean vegetable and animal protein, and fish. Trans fats, processed meats, refined carbohydrates, and sweetened beverages should be minimized.

5. Engage in a minimum of 150 minutes of moderate-intensity physical activity or 75 minutes of vigorous-intensity physical activity each week.

6. If you have type 2 diabetes mellitus, adopt lifestyle changes including improving dietary habits and achieving exercise recommendations.

7. Quit using tobacco products. Your family physician can provide resources to help.

8. Avoid routine use of aspirin for primary prevention.

9. Begin statin therapy for first-line treatment for the primary prevention of ASCVD if your low-density lipoprotein level (LDL) is greater than 190, you have diabetes and you are 40-75 years of age, and/or if you are otherwise deemed at risk by your family physician.

10. Make use of non-pharmacological (non-medication) interventions if you have elevated blood pressure. These measures include increasing active exercise, eating a lower-salt diet, losing weight (at least 10 pounds), and avoiding stimulants such as caffeine and pseudoephedrine.
And don't forget to get enough sleep!
UPDATE ON ASPIRIN

In an earlier blog, I reviewed the current recommendations for the daily use of aspirin for the prevention of heart disease in patients with known heart disease and, due to the lack of evidence, that aspirin not be used for the primary prevention of heart disease in adults with no history of heart disease. Aspirin may be recommended by physicians for selected patients at high risk of cardiovascular disease and low risk of bleeding.

Are people really following these guidelines? A new study by Harvard Medical School researchers looked at the prevalence of aspirin use for primary prevention in Americans 40 and older. 29 million adults are taking an aspirin a day in spite of no known history of heart disease, and 6.6 million of them do so without a doctor's recommendation. Nearly half of people over 70 and without known heart disease—about 10 million—were taking aspirin for prevention without any medical indication to do so. Aspirin use may cause excessive bleeding, allergic reactions, and other side effects. According to the American College of Cardiology, people over 70 who don't have heart disease—or are younger but at increased risk of bleeding—should avoid daily aspirin for prevention.

If you are not sure about whether or not you should take aspirin, ask your family physician.
DEEP VENOUS THROMBOSIS PREVENTION
Deep Venous Thrombosis (DVT), a blood clot that may develop in a large vein (most commonly in the legs), is a potentially serious medical condition. In some cases, these clots can break away and travel through the bloodstream to vital organs and cause severe medical conditions or even death.
Risk factors for DVT include prolonged physical immobility, blood-clotting disorders, family history, cancer, heart disease, pregnancy, obesity, recent major surgery, and smoking.
With the summer travel season in full swing, flying and bus trips pose increased risks of DVT. Preventive measures while traveling include wearing loose-fitting clothing, regularly changing leg positions, walking, avoiding crossing the legs at the ankles or knees, and wearing compression stockings. Keeping well-hydrated is important.
Simple exercises including turning the ankles in circles, up-and-down foot pumps, knee lifts and knee to chest movements can also help. Since blood return from the legs is in part dependent upon the contraction of thigh and calf muscles any leg movement is beneficial.
For information contact your primary care physician.
URINARY INCONTINENCE
Urinary incontinence--the loss of bladder control causing unintended leaking of urine—is a common problem seen more often in women than men. Up to a third of American adults have urinary incontinence that affects their quality of life.
Temporary causes can include drinks (alcohol, caffeine, carbonated beverages), foods (chocolate, chili peppers, and other very spicy foods), medications (heart and blood pressure medications and sedatives) and medical conditions including urinary tract infections and constipation.
Persistent causes include pregnancy, childbirth, aging changes, menopause, hysterectomy, enlarged prostate, prostate cancer, obstruction, and neurological disorders such as multiple sclerosis and Parkinson's disease.
Common Types of Urinary Incontinence
Overactive bladder (OAB) is also called urgency incontinence, affecting 30% of men and 40% of women. Neurologic signals may tell the bladder to empty even when it isn't full, or in other cases, the bladder muscles may be too active. The main symptom of OAB is the sudden urge to urinate. OAB is common in men with prostate problems and in women after menopause.
In stress urinary incontinence (SUI), common in older women, the pelvic floor muscles have weakened, allowing urine to leak due to coughing, sneezing, laughing, exercising and lifting something heavy.
Mixed urinary incontinence combines OAB and SUI, resulting in urine leaking with activity and frequent urges to urinate. With overflow urinary incontinence, the body makes more urine than the bladder can hold, causing the bladder to leak urine. This type of incontinence is more common in men who have prostate problems or have had prostate surgery.
Prevention Strategies
To decrease your risk of incontinence you should maintain a healthy weight, avoid bladder irritants (caffeine, alcohol and acidic foods), increase dietary fiber to help prevent constipation, and refrain from smoking or seek help to quit smoking.
Treatment
Treatment for urinary incontinence depends upon the type of incontinence, its severity, and the underlying cause. Sometimes a combination of treatments may be needed.
Behavioral techniques including bladder training (briefly holding urination after the urge to urinate), scheduled toilet trips and fluid and diet management are the bedrock of therapy.
Pelvic floor muscle exercises such as Kegel's exercises, in which the patient imagines that they are trying to stop urinating by contracting pelvic muscles, have been recommended for years.
Physical therapists who specialize in pelvic health and rehabilitation can provide individualized programs that help patients to strengthen weak muscles, relax tight muscles, retrain brain-muscle connections, and provide pain-relieving techniques. Edgar LeClair, professor of Urogynecology & Reconstructive Pelvic Surgery at the University of Oklahoma in OKC, strongly endorses this treatment for women who are in need of additional help.
Electrical stimulation using temporarily-inserted electrodes can strengthen pelvic floor muscles.
Medications such as tolterodine (Detrol) and oxybutynin (Ditropan)can calm overactive bladders and reduce urge incontinence. Mirabegron (Myrbetriq) treats urge incontinence by relaxing the bladder and increasing the amount of urine voided at one time. Alpha blockers help men with prostate enlargement. Women may respond to topical vaginal estrogen.
Botox injections into the bladder muscle may help overactive bladder.
Nerve stimulators, similar to pacemakers, can be implanted under the skin to deliver painless electrical contractions that help control urge incontinence.
Surgery can also be very effective. Urethral sling procedures help keep the urethra closed and are effective in treating stress incontinence. The more complex bladder neck suspension adds support to the urethra and bladder neck. And in some men, an artificial urinary sphincter can be implanted.
The links below provide many details. For more information, please contact my office at 918-986-7979.
https://www.mayoclinic.org/diseases-conditions/urinary-incontinence/symptoms-causes/syc-20352808?p=1
https://www.urologyhealth.org/urologic-conditions/urinary-incontinence
ARE X-RAYS SAFE?
X-rays were discovered in 1895 by Conrad Roentgen, who received the first Nobel Prize for physics in 1901. X-rays are a naturally-occurring form of ionizing, high-energy radiation that can be used in medical diagnosis as well as for radiation treatment of cancers such as prostate and breast. X-rays can damage the cells of the body and potentially cause mutations in DNA and even cancer.
Madam Curie, who won the Nobel Prize in Chemistry in 1935, was an early pioneer in the field of radiation and she helped stimulate safety-related advances in radiology and radiation exposure. Common safety practices today include limiting the length of time exposed to ionizing radiation, using shielding materials in walls and equipment, and using lead aprons such as those typically found in dental offices. Pregnant or potentially-pregnant women should avoid x-ray examinations whenever possible.
There is natural environmental exposure to radiation that amounts to 0.003 rems (the basic unit of radiation exposure) per year. The maximum permissible yearly radiation exposure in minors and adults is 5 rems. An exposure of approximately 50 rems is required before harmful changes can be identified, though children may be affected to a greater degree than adults. Women are at a somewhat higher lifetime risk than men
Let's look at how much various x-ray exams contribute to your yearly dose of radiation exposure:
The National Academy of Science concludes that low doses of radiation from medical and dental x-rays, natural and other manmade exposures pose some risk of cancer but the risk is small. Technicians and radiologists wear badges to measure radiation exposure. Patients may wish to keep a medical x-ray history, with the names and dates of radiology procedures and where they were performed.
Some other imaging techniques involve no radiation exposure. Ultrasound uses high-frequency sound waves and is safe for pregnant women. Magnetic resonance imaging (MRI) scans use powerful magnetic fields and advanced computer analysis, not x-rays.
The benefits of x-rays include:

No remaining radiation after x-ray examinations.

No side effects within the diagnostic range.

Easily available equipment for use by patients and physicians.

Fast results helpful in emergency diagnosis and treatment.

Experts agree that the health benefits of using x-rays for medical diagnosis far outweigh any harmful effects.
P IS FOR POSTURE
A recent story in the Washington Post story suggests that cellphone use by teens and younger children may by causing horns and bone spurs to grow from their skulls due to poor posture and leaning down while looking at cellular devices. While 2016 and 2018 research in Australia has shown some possible back-of-the-head and upper-neck bony changes in Australian youth, there is nothing in the research connecting cell phone use and changes in skeletons. The researchers made no claim of a relationship between bony changes and device use. The Washington Post reporter originated this idea.
Posture does matter, however. Poor posture can lead to malalignment of the spine, resulting in chronic pain in the neck, upper and lower spine, hips and knees. Fatigue, depression, cognitive (thinking) changes and even impaired breathing are other possible outcomes of chronic poor posture.
Many Americans have very poor posture due to such activities as flying, driving, and using computers or cellular devices. It's important to be mindful about posture and to practice techniques to improve it in order to avoid the outcomes just mentioned.
Helpful exercises include:
Stand, up elongate your spine with your head held high, perform shoulder rolls and pinch your shoulder blades together

Perform back extensions while resting and while watching TV

Perform "wall angels" to strengthen the muscles between your shoulder blades
WHAT IMMUNIZATIONS DO ADULTS NEED?

According to the Center for Disease Control,
CALCIUM: DO WOMEN REALLY NEED A SUPPLEMENT?
Calcium and vitamin D are found in your diet, dietary supplements and, in the case of vitamin D, sunshine.
For years the standard recommendation for calcium intake for adult women was 1,200 mg daily, but recent studies suggest that taking 500 mg of calcium daily—the amount in just 2 servings of dairy products a day--helps promote bone health without causing side effects. So diet alone can supply enough calcium for many women.
1,000 units of vitamin D3, easily available over-the-counter, remains the standard for vitamin D supplementation.
But, while taking these amounts of vitamin D and calcium leads to healthier bones, doing so DOES NOT reliably prevent hip fractures. Exercise against gravity, such as walking, running and lifting weights, and certain prescription medications, however, do help prevent a variety of fractures, including hip fractures. .
SLEEP APNEA
Obstructive sleep apnea occurs when throat muscles relax while sleeping and the airway becomes temporarily obstructed. Symptoms include loud snoring, episodes when you stop breathing during sleep, awakening with a dry mouth, insomnia and excessive daytime sleepiness.
Risk factors include excessive weight, increased neck circumference and a thick neck, a narrow throat, male sex, smoking and the use of alcohol, tranquilizers, and sedatives.
The consequences of sleep apnea, such as daytime fatigue, elevated blood pressure (hypertension), diabetes, and liver problems, can be lessened with effective treatment. Weight loss and smoking cessation can help, as can the medical therapies CPAP (continuous airway pressure while sleeping) and oral appliances that pull the tongue away from the back of the throat, both of which open the airway. Surgery is not usually recommended.
THE TRUTH ABOUT COCONUT OIL
Coconut oil is said in the media to slow aging, benefit the heart and thyroid, help with weight loss, and even protect against Alzheimer's and other chronic diseases, but there is no good evidence to support these claims. In particular, coconut oil has mixed results regarding heart disease and is very high in saturated fats (84%, vs. 14% for olive oil). For better health, most of our dietary fat should come from unsaturated sources including canola, corn, olive, peanut, safflower, soybean and sunflower oils.
It's fine to add small amounts of coconut oil to your diet, but don't expect big results.
WHY ARE VITAMINS NECESSARY?
Certain chemicals are called vitamins because:
They cannot be manufactured in the body.

They must be present for normal body metabolism and functioning.

They are obtained externally, usually by being included in our normal foods.
Most people get enough vitamins without taking supplements, but anyone eating a restricted diet that is not balanced across all food groups—dairy, meats, vegetables and legumes/beans dairy and fruit—may develop vitamin deficiencies.
CAN YOU "CATCH UP" ON SLEEP ON THE WEEKEND?
Researchers at the University of Arizona recently published a study that showed that individuals who were limited to five hours of sleep on weekdays gained more than three pounds over two weeks and had metabolic changes that would increase their risk for diabetes in the long term.

While weekend sleep recovery showed some benefits after a single week of insufficient sleep, those gains were wiped out when people resumed their same sleep-deprived schedule the next week. Most experts recommend at least seven hours of sleep per night.
IS CORONARY PLAQUE REVERSIBLE?
The best way to deal with coronary artery plaque, or blockage, is to prevent it from forming in the first place. Not smoking or quitting smoking has the most impact, but eating a balanced diet low in carbohydrates and saturated fats, regularly exercising (150 minutes or more per week spread out over 4-5 days), and getting enough sleep can also help.
Coronary plaque CAN BE REDUCED by following the above guidelines while also taking enough of a statin drug to reduce blood cholesterol levels by at least 50%. In such patients, coronary plaque has been shown to decrease by up to 10%.
HOW CAN YOU AVOID DEVELOPING AN OPIOID DEPENDENCY?
Opioids, sometimes called narcotics, include strong prescription painkillers including hydrocodone and fentanyl, as well as the illegal drug heroin. A doctor may prescribe opioids to reduce pain after surgery and major injuries. Risks of opioids use include drowsiness, slowed breathing, mental fog, nausea and constipation.
Other risks include dependence and addiction. Dependence means feeling withdrawal symptoms when not taking the drug, while addiction is a chronic brain disease that causes a person to compulsively seek out drugs. The risk of dependence and addiction are higher if you abuse the medications. Abuse can include taking too much medicine, taking someone else's medicine, taking it in a different way than prescribed, or taking the medicine to get high. The best ways to avoid dependence and addiction are to limit the use of opioids to only those conditions that require them and to the lowest needed dose for the shortest possible duration, and also to follow new guidelines that call for very close monitoring by physicians of all patients taking opioids.
TIPS TO QUIET AN ACTIVE MIND FOR SLEEP
Can't sleep? Busy Brain?

Sleep is a problem for many adults. Many experts feel the most beneficial steps to getting a good night's sleep are to avoid stimulants (such coffee and other caffeinated beverages) in the later afternoon and evening and also to make your bedroom a place of refuge and rest, not a gaming and entertainment center.
CT SCANS: ARE THEY SAFE?
CT scans involve a significant amount of radiation exposure. When used appropriately the radiation risk is minimal and the information obtained from CT scans can be invaluable. However, the indiscriminate use of CT scans for generalized screening programs must be implemented carefully to avoid overexposure to radiation.

Your doctor can help you to decide which CT scans, and other screening programs, are right for you.
IS ALCOHOL CONTROLLING YOUR LIFE?

A clinically-proven way to assess your risk for alcohol abuse is the 4 question CAGE questionnaire:
Please check the one response to each item that best describes how you have felt and behaved over your whole life.
Have you ever felt you should cut down on your drinking?
__Yes __No
Have people annoyed you by criticizing your drinking?
__Yes __No
Have you ever felt bad or guilty about your drinking?
__Yes __No
Have you ever had a drink first thing in the morning to steady your nerves or get rid of a hangover (eye-opener)?
__Yes __No
For men, two "yes" answers indicate increased risk, while for women only one "yes" answer indicates increased risk.
More on E-Cigs

Combustible tobacco use (smoking tobacco products) continues to be the leading cause of preventable death in the United States. Non-combustible tobacco products, such as E-cigarettes, have been touted to be a less hazardous option.
At the recent 2018 American Medical Association Annual Meeting, E-cigs were evaluated as a harm-reduction approach to reducing tobacco-associated mortality. E-cigs have been found to contain fewer toxicants than combustible tobacco but are not harmless and may lead to the use of combustible tobacco products in youth. The use of products containing nicotine in any form, including E-cigarettes, is unsafe and can lead to addiction.
E-cig users have an increased risk of gum disease, tooth loss, and mouth cancer.
E-cigarette makers are not required to list the ingredients in their products on the label. As a result, consumers may not have an accurate understanding of the amount of nicotine and other substances they are inhaling when using E-cigs, and they may become addicted to E-cigs in the same way that they become addicted to combustible tobacco products. E-cigs may be more addictive than regular cigarettes.
Can the flu shot cause the flu?

The viruses that cause influenza—the flu—change each year, making it more difficult for our immune systems to recognize and eliminate them. This, in turn, allows the flu to infect millions of people every year, causing pneumonia and other severe complications that can lead to hospitalization and death. Our best defense against the flu is to get the annual vaccination.
The flu vaccine is adjusted each year to adapt to the changes in the virus, which is why we have to get vaccinated every year. No tolerance develops to flu vaccination, so it continues to help every year.
Many patients believe that flu shots can cause the flu. However, patients who get sick after receiving the flu shot were already becoming ill at the time of their flu shot and simply did not know it yet. Controlled trials have proven conclusively that flu shots help prevent the flu and don't cause it.

DO SOME BLOOD PRESSURE MEDICATIONS CAUSE CANCER?
The short answer is no, but due to media reports numerous patients have called to ask about this recently.
Increased scrutiny of prescription drugs by the Food and Drug Administration has led to the recall of certain batches of three dugs used for treating blood pressure—irbesartan, valsartan, and losartan. Due a manufacturing error, certain lots of these medications were contaminated with N-nitrosodiethylamine (NDEA), which is a probable human carcinogen. All of the affected drugs have been withdrawn from use and are no longer available.
While NDEA likely can cause cancer, the health risk of having taken the contaminated drugs is probably smaller than that posed by suddenly stopping any of the listed medications. Check with your doctor first before making any decisions about stopping treatments for hypertension.
new practice!
My MDVIP-affiliated practice provides personalized health care in a welcoming setting. I help patients to reach their maximum health potential through a comprehensive annual wellness program and customized wellness plan focused on key elements of health. Unhurried same day or next day appointments are available.
The annual wellness program is comprised of advanced screenings and tests to assess the following areas:
• Heart health
• Sleep
• Weight management
• Diabetes
• Vision
• Emotional wellbeing
• Respiratory health
• Hearing
• Sexual health
• Bone health
• Nutrition & Fitness
Whether you are managing a chronic illness, have a family history of disease or consider yourself the picture of health, being well and feeling your best are always worthwhile goals. This is what the MDVIP Wellness Program is all about—identifying and addressing your unique needs so you can focus on living your best life.
exercise.
The November 12th issue of the Journal of the American Medical Association reviewed the newest physical activity guidelines for Americans. Based on these guidelines, 80% of US adults and adolescents are insufficiently active. Let's look at the specifics.
Children ages 3 through 5 years should be physically active throughout the day. Children and adolescents ages 6 through 17 years should do at least 60 minutes or more of moderate-to-vigorous physical activity daily. Adults should do at least 150 minutes per week of moderate to vigorous physical activity, on at least 4 days. They should also do muscle-strengthening activities, such as lifting weights, on 2 or more days per week. Examples of moderate activity include walking briskly at 2.5 to 4.0 miles per hour, playing volleyball or raking the yard. Jogging, running, and participating in a strenuous fitness class are examples of vigorous activity
Are you fit? A recent Today Show featuring Dr. Oz reviewed the four-flight stair challenge. This is a simple test to see if you are currently physically fit. Adults should be able to climb four flights of stairs, without stopping, in less than a minute. If you pass the four-flight test then your level of physical activity is likely sufficient. Recent evidence shows that physically fit adults are less likely to have heart disease, have a stroke or develop dementia.
The Keto Diet.
By now, you've likely heard about this new diet, and perhaps had discussions about it with friends or family. This diet follows a strict regimen of foods high in fats, low in carbohydrates, and moderate in amounts of protein.
The Keto Diet is not a traditional "calorie-counting diet." When following the Keto Diet, you must keep a close watch on your carbohydrate intake, limiting carbs to fewer than 50 grams per day—less than the carbs in four slices of bread. This "high-fat, low-carb" regimen results in a state of ketosis (thus the name), in which the body burns fat for energy, leading to weight loss.
The Keto diet can be beneficial for diabetics, especially those with Type-2 diabetes that are looking to reverse it, as it further-prompts the dieter to keep a wary eye on the amount of carbs in their diet. However, it does not come without risk; such a low intake of carbohydrates can lead to hypoglycemia, or low blood sugar, which can cause dizziness and, very rarely, seizures. Other side effects may include constipation, headaches, and bad breath. Following the Keto diet recommendations can also make it difficult to meet your daily nutritional needs.
If you're planning to start the Keto diet the key is always consistency. The weight loss plan that works is the one with which you can adhere.
Hepatitis C
Hepatitis C has been in the news recently due the many commercials and news stories recommending testing for this disease.
Hepatitis C virus (HCV) causes the only chronic viral disease that is consistently curable with medication. Many patients infected with HCV may be symptom-free and unaware of their condition for years. As a result, despite effective treatments, the number of newly-diagnosed HCV cases is increasing in the United States. At particular risk are Baby Boomers born between 1945 and 1965, who have a 1 out of 30 chance of being infected. Of those who test positive for HCV, 80% will develop chronic infection (and therefore may be contagious) and 10-20% will develop potentially fatal cirrhosis of the liver.
While in the past HCV treatments were often ineffective and fraught with side effects, twelve weeks of treatment with new antiviral tablets can achieve a cure in 90% or more of HCV cases, and may reverse liver damage and even cirrhosis, without producing side effects.
If you were born between 1945 and 1965, contact your medical professional to arrange testing, and, if needed, treatment.
WHICH FLU SHOT IS RIGHT FOR YOU?
It's time for your annual flu shot! Annual vaccination against influenza A and B viruses is recommended for everyone 6 months of age and older. All US seasonal vaccines are effective against both common strains of influenza A, while trivalent vaccines are effective against one strain of influenza B and quadrivalent vaccines are help prevent both common strains of influenza B.
Most commonly administered vaccines are given by injection and are inactivated, meaning that the vaccines are created using eggs and virus particles that are not capable of causing infection. Recombinant vaccines are created without the use of influenza virus or eggs. The Flumist vaccine is live-attenuated, meaning that the vaccine contains virus that is alive but has been treated to render it unlikely to cause infection, and it is administered by nasal inhalation. Flumist should not be given to persons whose immune systems are not functioning normally.
Here's the breakdown of what's right for you:
Children age 6-24 months can take the quadrivalent vaccine.

Children age 2 through 17 can take the Flumist or inactivated vaccines.

Adults age 18-49 can take the Flumist, inactivated or recombinant vaccines.

Adults 50 and over can take inactivated or recombinant vaccines.

High-dose vaccines are trivalent are approved for use in persons 65 and older and may be more effective than standard-dose vaccines.

Pregnant women can and should take inactivated or recombinant vaccines.

Persons with egg allergy can take inactivated, recombinant or live-attenuated vaccines and should be vaccinated in a healthcare setting.
There are many different brand names and types of vaccines. Please check with your health care provider to determine what's best for you.
the truth about weight loss
People want to eat what they want when they want it but think they can work it off with some exercise.
It's a numbers game.
The truth, the uncomfortable truth, is that calorie restriction is the only practical way to lose weight. The average adult needs 1800-2000 calories to maintain their weight. Each 3500-calorie deficit can produce one pound of weight loss. One hour's exercise burns 175 calories (cooking), 220 calories (bowling), 300 calories (push mowing) and 500 calories (high impact aerobics), while one cookie in many restaurants can amount to more than 400 calories and a scoop of ice cream 140-200 calories. You really are what you eat.
HOW DOCTORS DECIDE WHICH PREVENTIVE SERVICES YOU NEED.
For many years doctors based their plans for the preventive care of well patients on the opinions of recognized regional and national experts. Because these opinions were drawn from physicians' personal experiences and were prone to bias, medical leaders looked for a new way to provide accurate and up-to-date recommendations.

In 1984 the United States Preventive Services Task Force—an independent, volunteer panel of experts in prevention and evidence-based medicine—was created and tasked to improve the health of Americans by making evidence-based (rather than opinion-based) recommendations about clinical preventive services such as screenings, counseling services, and preventive medications. Task force members come from a variety of fields of preventive medicine and primary care, and their recommendations are based upon a rigorous review of existing peer-reviewed evidence. All recommendations are published on the Task Force's website and\or in peer-reviewed journals.

These recommendations apply only to people who have no signs or symptoms of the specific disease or condition under evaluation, and the recommendations address only services offered in the primary care setting or services referred by a primary care physician. Common recommendations include when to perform Pap smears, mammograms, and screenings for colon cancer

The current USPSTF recommendations can be viewed by clicking the "learn more" button below.
WHAT'S UP WITH ASPIRIN?
A recent study published in the New England Journal of Medicine has caused confusion about the use of aspirin to prevent heart attacks, strokes, dementia and cancer.

In healthy blacks and Hispanics 65 and older and whites 70 and older and without a history of dementia, physical disability, heart attacks or strokes, the use of low dose (100 mg) aspirin did not help prevent these diseases and may have increased the risk of major bleeding.

These findings do not apply to people who have already had heart attacks or strokes, which usually involve blood clots. These patients need aspirin, because it inhibits clots.

The take home message: healthy older people should not begin taking aspirin, but those who have already been taking it regularly should not quit based upon these findings but should instead talk with their doctor first.